Managed Cloud Security for Businesses - Protect Against Phishing, Malware, and Insider Threats with Innovative Technologies' Advanced Solutions
Innovative Technologies provides a full-suite cloud security solution that secures O365 and Google email from spam, phishing, and malware. It also delivers data loss prevention and malicious content protection capabilities for popular file sharing and collaboration applications. Innovative Technologies' DLP protection can be used across the entire suite, including O365, SharePoint, and OneDrive. Unlike Google Workspace and other solutions, Innovative Technologies provides advanced reporting and detection techniques to fill the gaps in data loss prevention and security for cloud-based environments.



THREATS
PHISHING
Innovative Technologies uses machine-learning models trained on attacks that get post G Suite, analyzing over 300 indicators per message. Saas integration provides role-based models and tight mailbox control to catch what external email gateways cannot.
ZERO DAY MALWARE and RANSOMWARE
Multiple real time malware. sandboxing, and A.I. active-content analysis tools work in parallel to identify malicious content in less time and with fewer false positives than any single product alone.
ACCOUNT TAKEOVER/ INSIDER THREAT
Innovative Technologies analyzes every user event across multiple Saas. comparing historical behavior. anomalous activity, and profiles of real-world breaches to identify attacks in real time.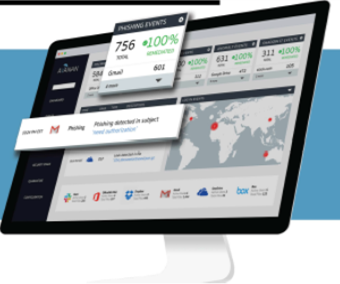 DATA SECURITY
DATA LEAK PROTECTION
Identify confidential data using industry­ leading tools. Enforce regulatory compliance.
(PCI. HIPAA, SOX, etc.) across all your Saas with cloud aware. context sensitive. policy workflows.
POLICY-BASED ENCRYPTION
Automate the encryption of sensitive files - whether shored internally, via email. or public shore - without deploying new infrastructure. using the protocols, you already know and trust.
GOVERNANCE
SHADOW IT
Identify risky cloud services your employee's ore using in the office or at home that hove been connected to your approved Saas accounts, without redirecting traffic or using a proxy.
SIEM INTEGRATION
Innovative Technologies correlates user and file events from all Saas. combining them with real-time reports of the security stack.
Manage data leakage, malware, and account takeover via a single threat intelligence interface. Robust protections extend to file-sharing and chat.