You Need an IT Support Company Who Understands Your Dental Practice and HIPAA Compliance
Innovative Technologies is the trusted IT partner for dental practices in the Albany area. We understand HIPAA rules and regulations, respond within 15 minutes when problems arise to keep patients in your chairs and customize our solutions to meet your practice needs.
Your dental practice has unique requirements when it comes to technology, and you need an IT Partner who understands these needs. You need an IT support company that understands both your software and hardware, such as X-ray equipment. We have worked with several Dental offices, and have gained extensive experience.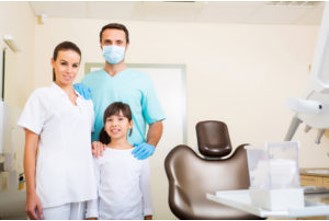 Dental Practice HIPAA Compliance
Your Dental Practice needs an IT Support company that understands your industry compliance regulations.  We are experts with HIPAA and can help implement the procedures and protocols necessary to keep your company in compliance.  These services include, but are not limited to:
HIPAA Administrative and IT related polices
Employee policy attestation
Security Risk Assessment
HIPAA Training
Breach notification and management
Industry Recognized Compliant IT solutions
Email encryption to securely transmit personal medical data
Mobile device management and security
Data encryption
Offsite backup in a secure, encrypted data center
Password policies
Secure WiFi access for your office staff and guests
As an Albany and upstate New York IT Partner, Innovative Technologies:
Helps you comply with financial regulations such as HIPAA
Ensures 24/7/365 access and security of your data
Monitors your network to prevent IT problems before they occur
Mitigates the risk of your staff leaving with valuable financial data
Provides cost-effective IT solutions to meet your practices' budget
Increase office productivity with secure cloud-computing and mobile device technologies
Provides disaster avoidance and data backup with business continuity to ensure your technology is always up and running
Protects your system and emails from computer viruses, cybercrime and SPAM
With Innovative Technologies, you will have peace of mind knowing you have an IT Partner who understands your practices' needs.
To learn more or to schedule your FREE IT Assessment, give us a call at (518) 900-7004 or email Info@upstatetechsupport.com